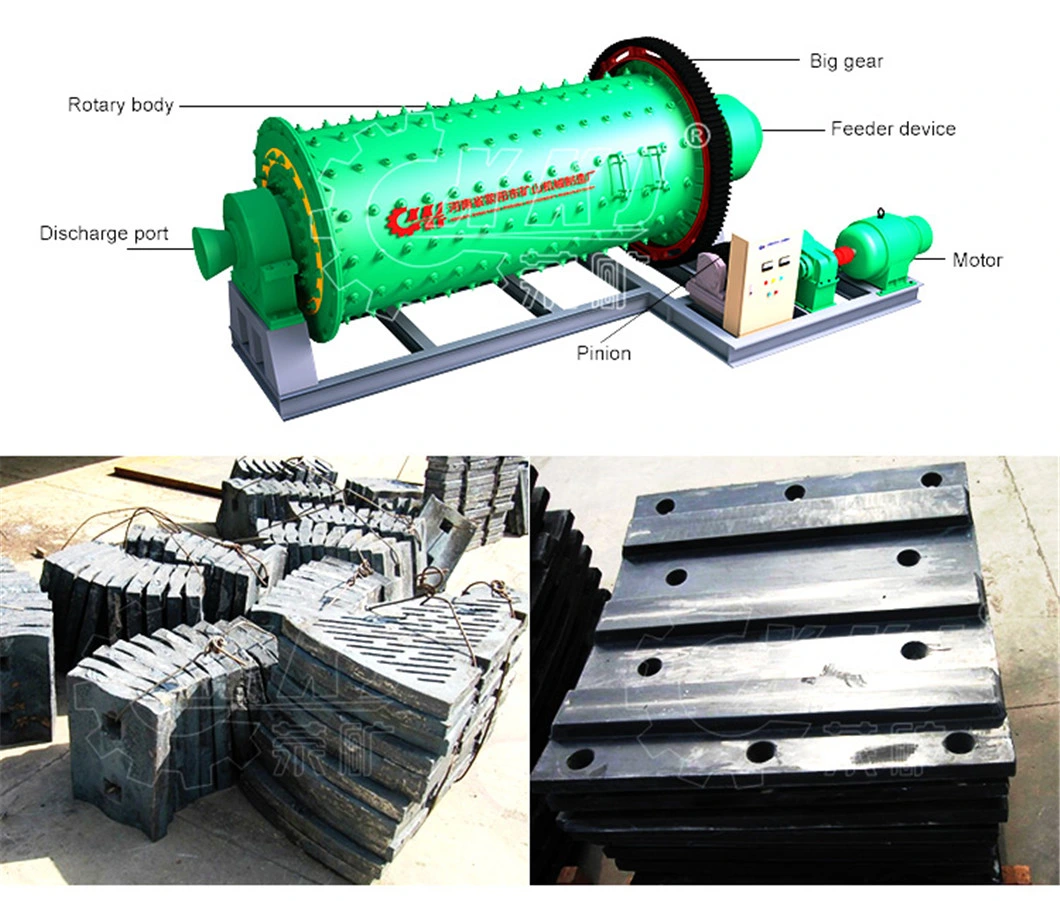 1. Materials: high manganese and customised materials.
2. Use: wear parts for crushers in the quarry, mining, cement aggregate, recycling, shredding
and demolition fields. etc.
3. Certifications: ISO9001 &TS and CE certification.
4. Production quality testing: hardness testing, metallographic structure, machinery performance
testing,ultrasonic inspection, high frequency infrared carbon and surface analysis etc.
5. Competitive products: good quality with reasonable price.
6. Strong wear resistance and long life span, can be used in harsh environment and serious abrasion.
7. Professional: our factory has over 10 years working experience in casting and forging process and manufacture.
8. We can provide customized design according to our clients' demands and also refine our products by our clients' feedback.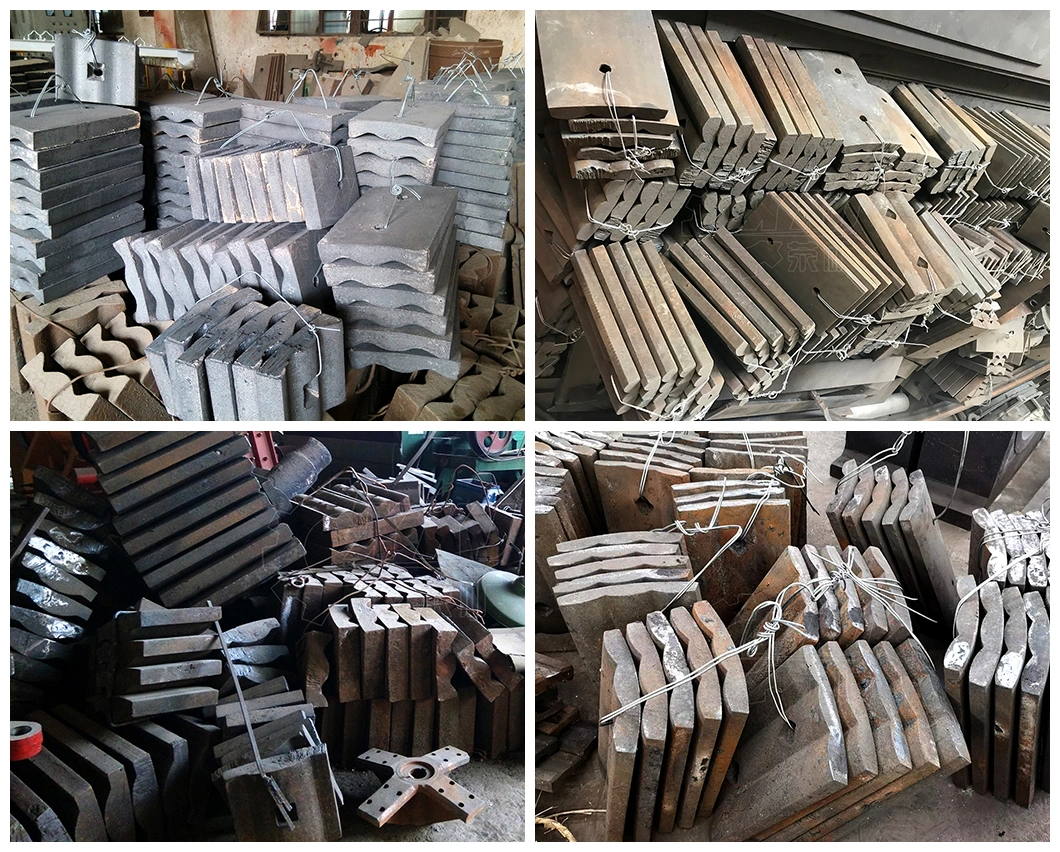 High manganese

Name

Liner plate

Material

Mn13Cr2( M1 equivalent grades),Mn18Cr2(M2 equivalent grades)

Control

Spectrometer chemical analysis and control while producing

Molding Process

Water-glass sand casting or lost form casting

Melting facility

Medium frequency electric furnace

Heat Treatment

Anneal, quenching, tempering

Quality Guarantee

One year against manufacturing defeat

Testing

Hardness, flaw detector test

Certificate

ISO9001~2008 Passed; BUREAU VERITAS

Application

Cement firms, coal fired power plant ,mining firms ,metallurgy ,quarry firms
Chemical Component of movable jaw plate:
Material

Chemical Composition(%)

Mechanical Property

C

Si

Mn

Cr

Ak/cm

HB

Mn13Cr2

1.1~1.4

1.7~2.2

12~15

1.7~2.2

>140

≤220

Mn18Cr2

1.1~1.4

1.7~2.2

17~19

1.8~2.2

>140

≤230
General Description

Wear components for crushing processes are subjected to severe impact and high abrasion, requiring components made from impact resistant and abrasion resistant alloys.
We increase crusher availability through:
• Increased wear life
• Less on-going wear part maintenance
• Designs and tools for quicker change out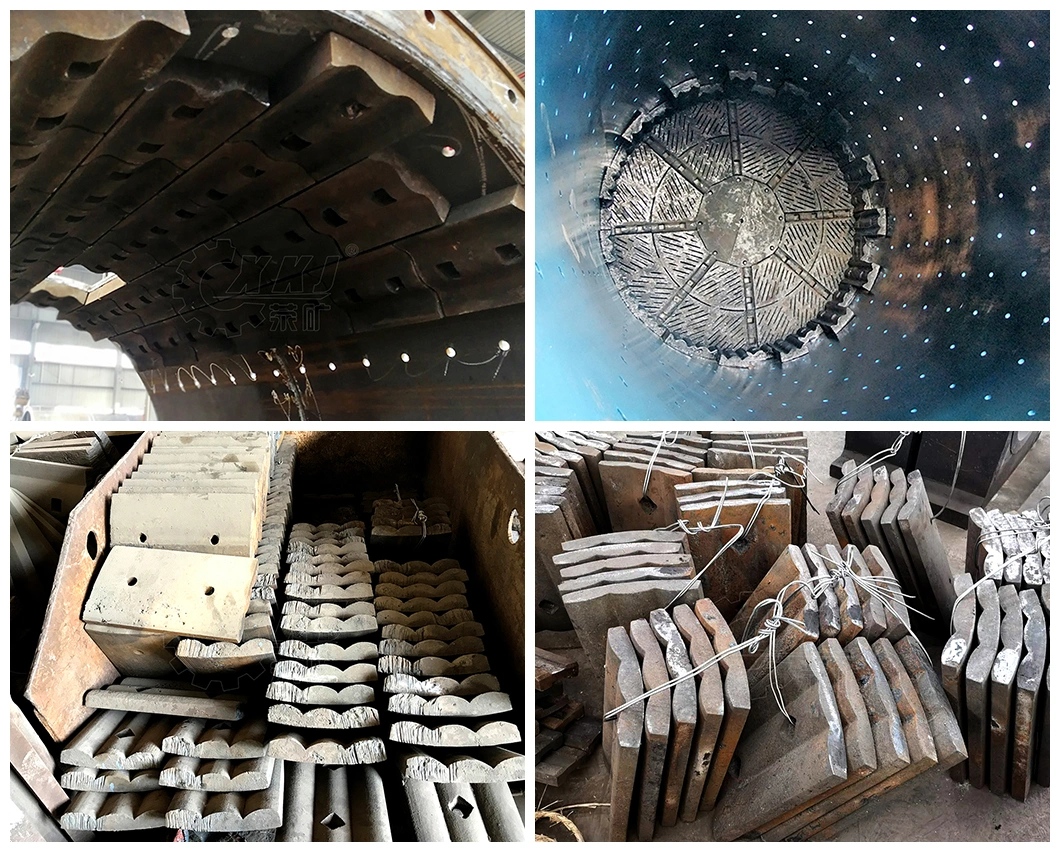 Features:
1). Material:
High manganese steel: Mn13%, Mn18%, Mn24%.
High chromium iron: Cr 20, Cr 24, etc.
2). Technological process:
Every model in Shanlu is tested for shock, stress, strain, thermal loading, deformation, vibration and noise under a wide range of load conditions. The special processing techniques ensure that our jaw plate has leading performance.
3). Product quality testing:
High frequency infrared carbon & sulfur analyzer, Metallographic microscope, Machinery performance testing equipment, Hardness testing equipment, Ultrasonic inspection equipment.
4). Easy installation:
The anti-abrasion block is a semi-permanent part, which is easy for replacement.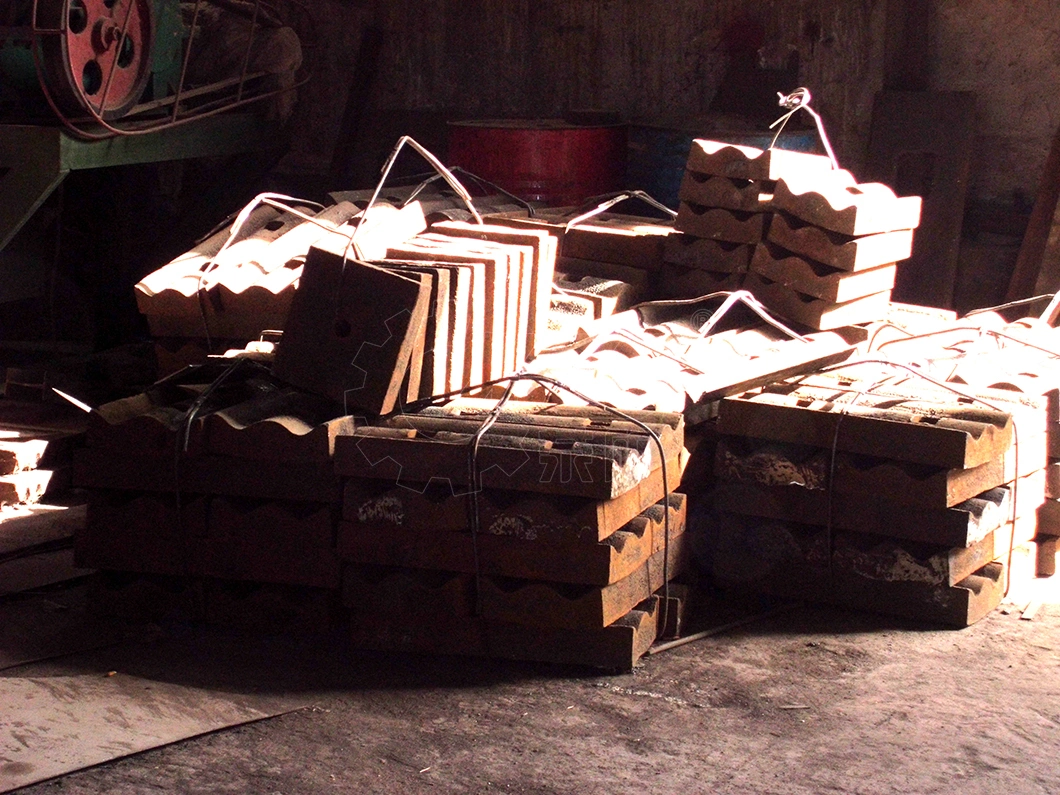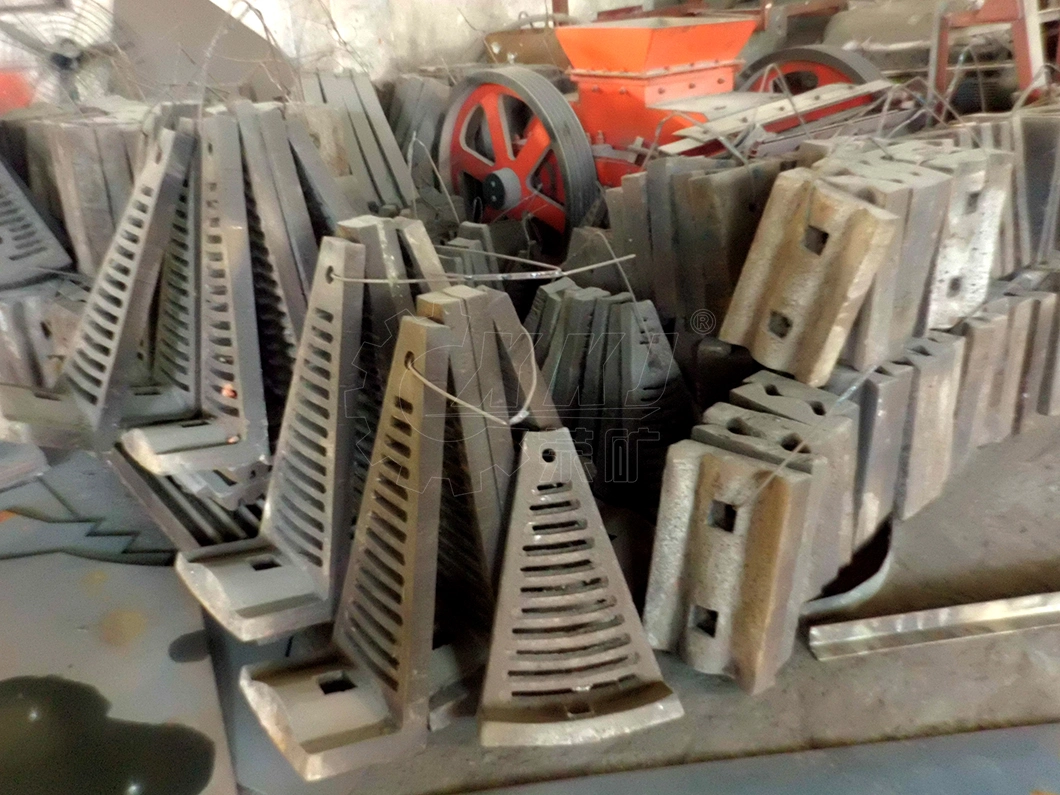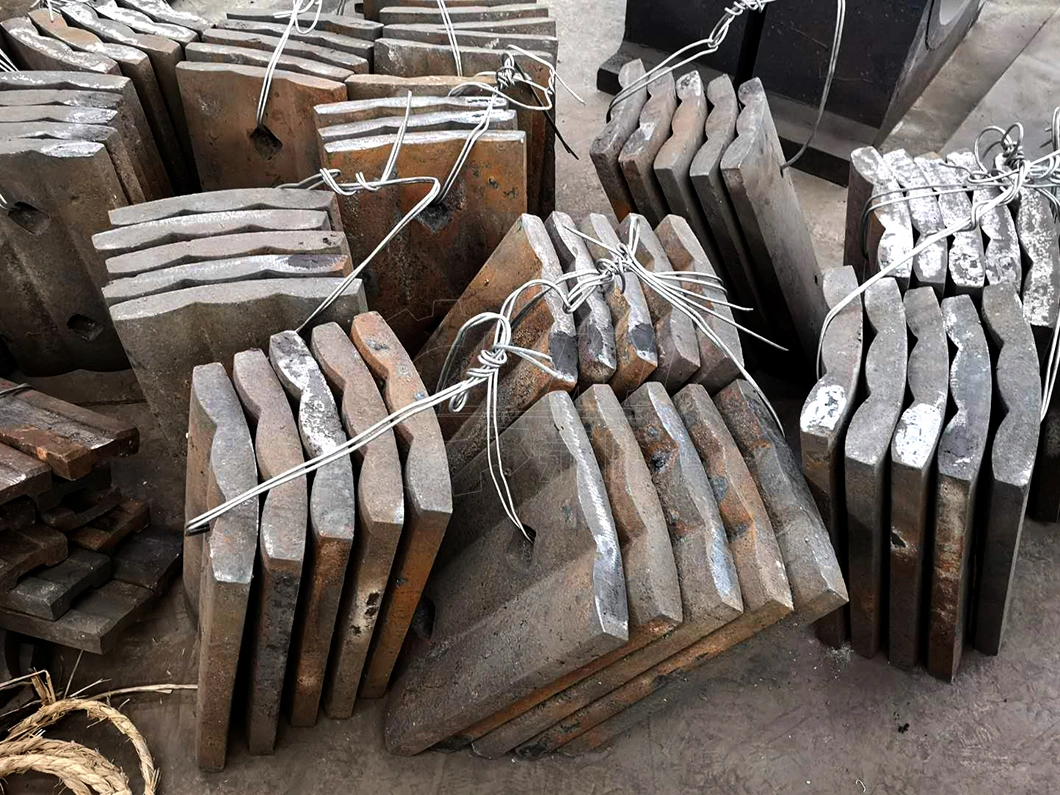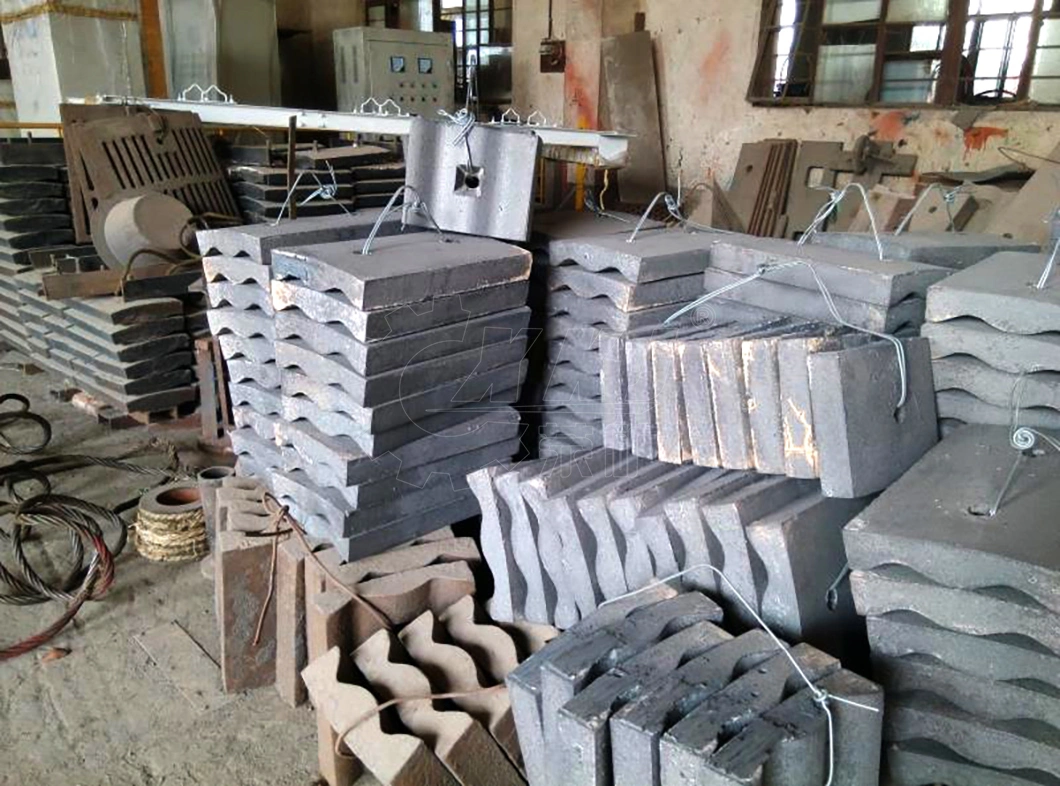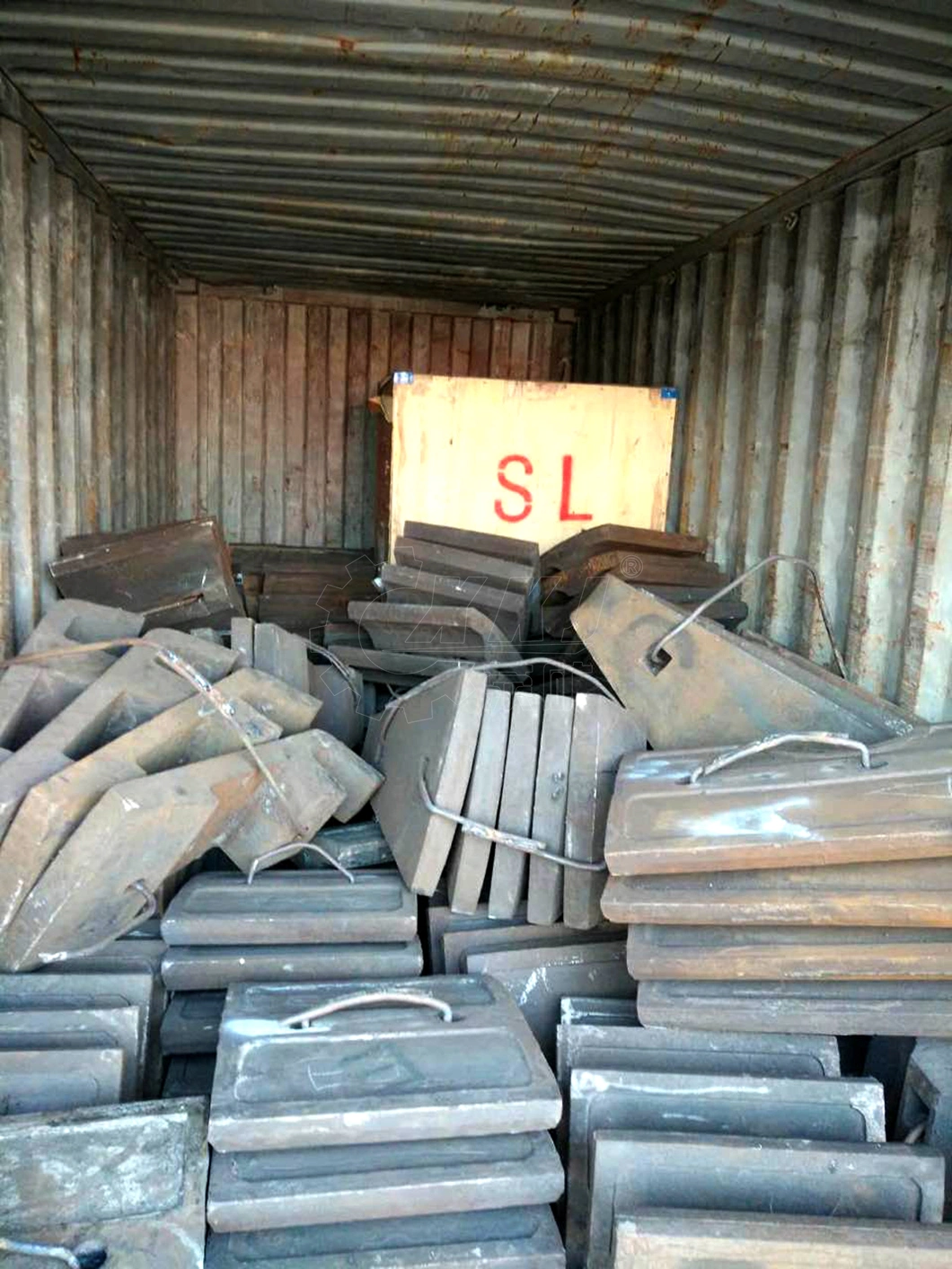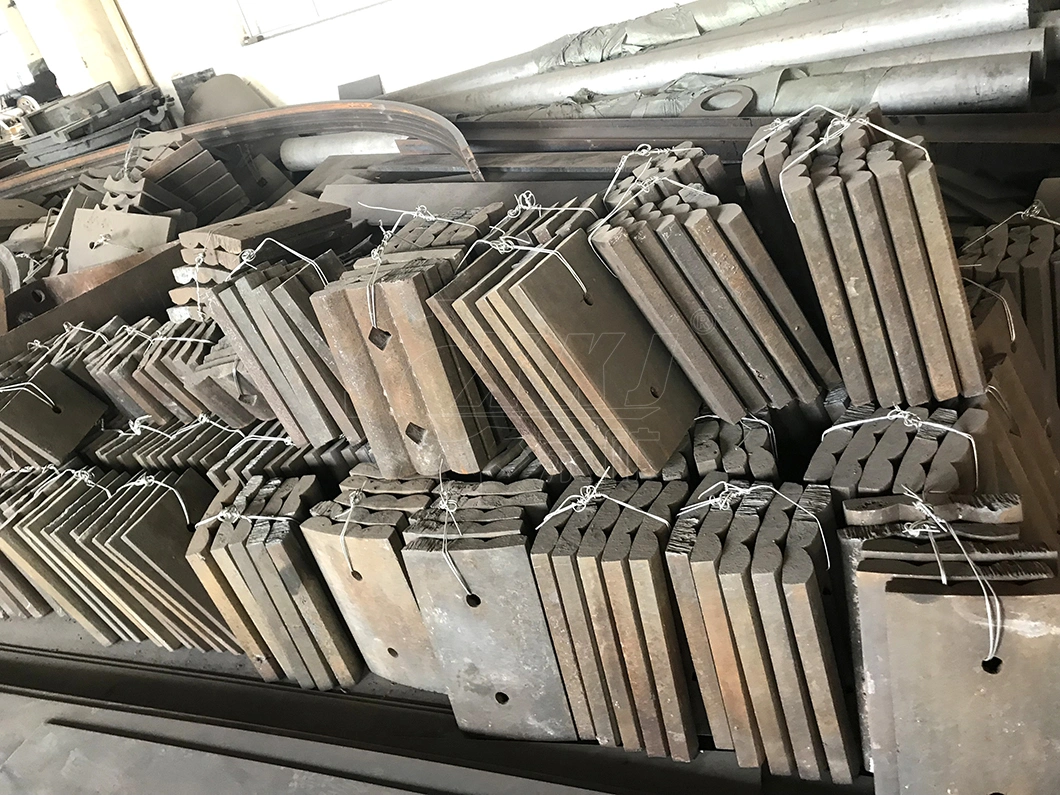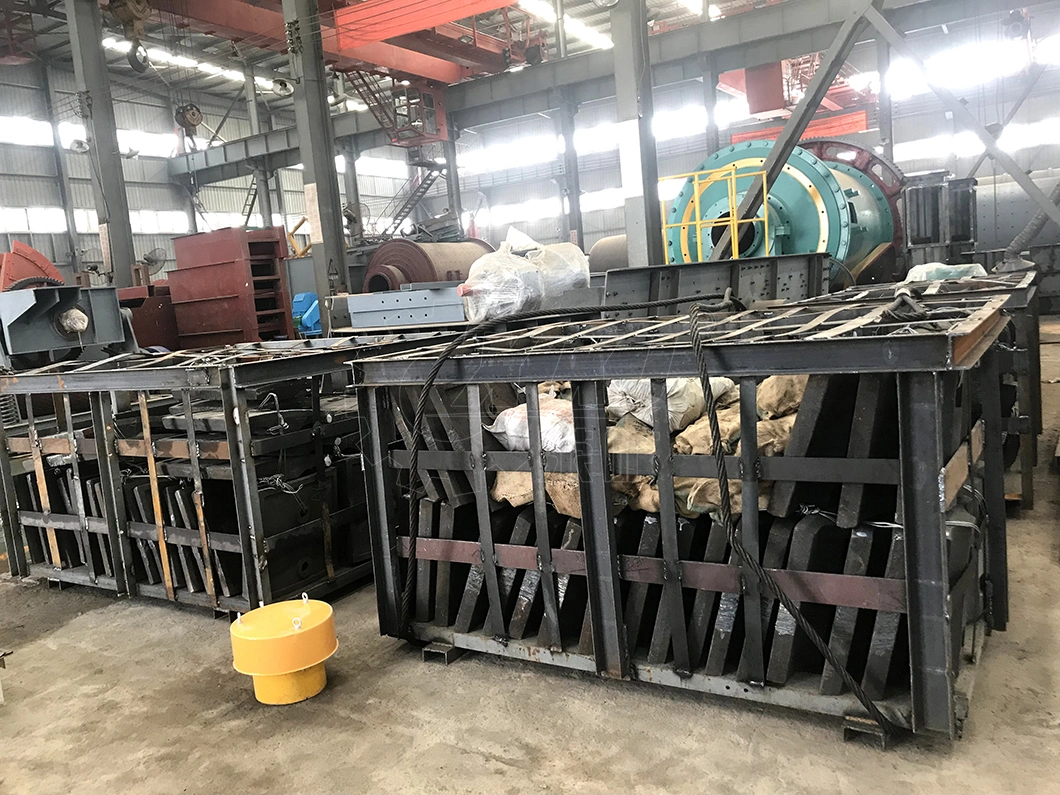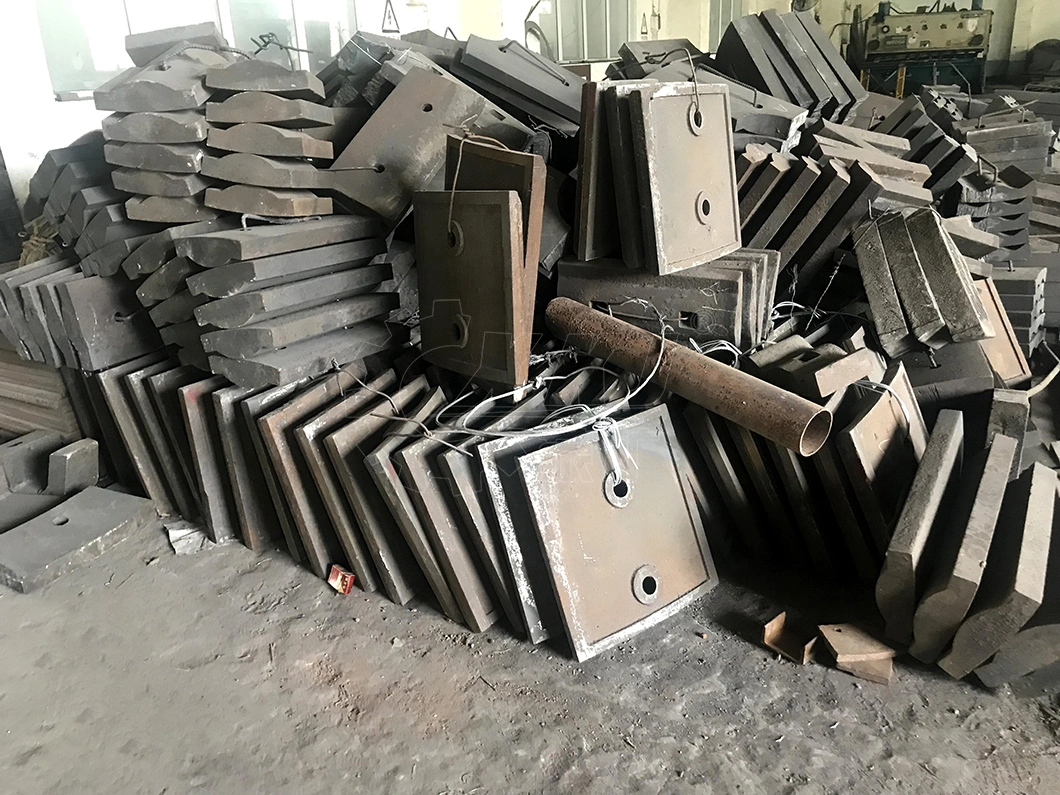 Pre-service: Enthusiasm
1)We will reply to your enquiry within 24 hours.
2)All your inquiries will be well explained by our experienced staff.
Services during the sales: Servant
1)Pre-check and accept products ahead of delivery
2)The purchase contract has a certain reputation guarantee, provide you the perfect product to your hands.
After-sale services: Faithfulness
1)Send technicians to customer's local place for guiding the installation and adjustment, training operators.
2)In addition, our company provide one year warrantee to guarantee the machine runs consistently.
Henan Xingyang Mining Machinery Manufactory have five standard heavy industrial workshops covering 80,000 square meters,more than 160 machines used for gold processing,plug welding and assembling with large and medium sizes, and more than 500 works including over 50 administrators with intermediate and senior title and engineering technicians.And senior title and engineering technicians.
And our main products are,jaw crusher,hammer crusher,roller crusher, impact crusher, rod mill,ball mill,rotary kiln,rotary dryer,cooler,pelletizer,vibrstingscreen,spiral classifier,high efficiency saving energy flotation machine,mining agitator, feeder, filter, thickener, elevator conveyor,etc.
Our company produce and design mining equipment according to customer requirement. We have manufactured are Crushing equipment, Grinding equipment, Classifyingequipment, Flotation equipment, Agitation Tank equipment, Screen equipment, Magnetic Separation equipment, Feeding equipment, Drying and Sintering equipment, Thickening equipment, Disc Pelletizer equipment, Bucket Elevator equipment, Conveying equipment.