Weather-proof and durable crane mats UHMWPE outrigger pads
INTRODUCTION
Mobile UHMWPE Polyethylene Stabilizer
Outrigger Pads
, supply a range of lightweight and long-lasting spreader plates that offer stable support when operating cranes, aerial work platforms and mobile plant. Made from high quality, heavy duty UHMW polyethylene, our range of outrigger pads offer protection against water, corrosion and splintering - a huge advancement over the more traditional wooden and steel alternatives. XINXING outrigger pads are lightweight and easy to handle pads combine strength and durability, spreading the pressure of equipment stabilizers and outrigger legs on any terrain where load bearing capacity is an issue.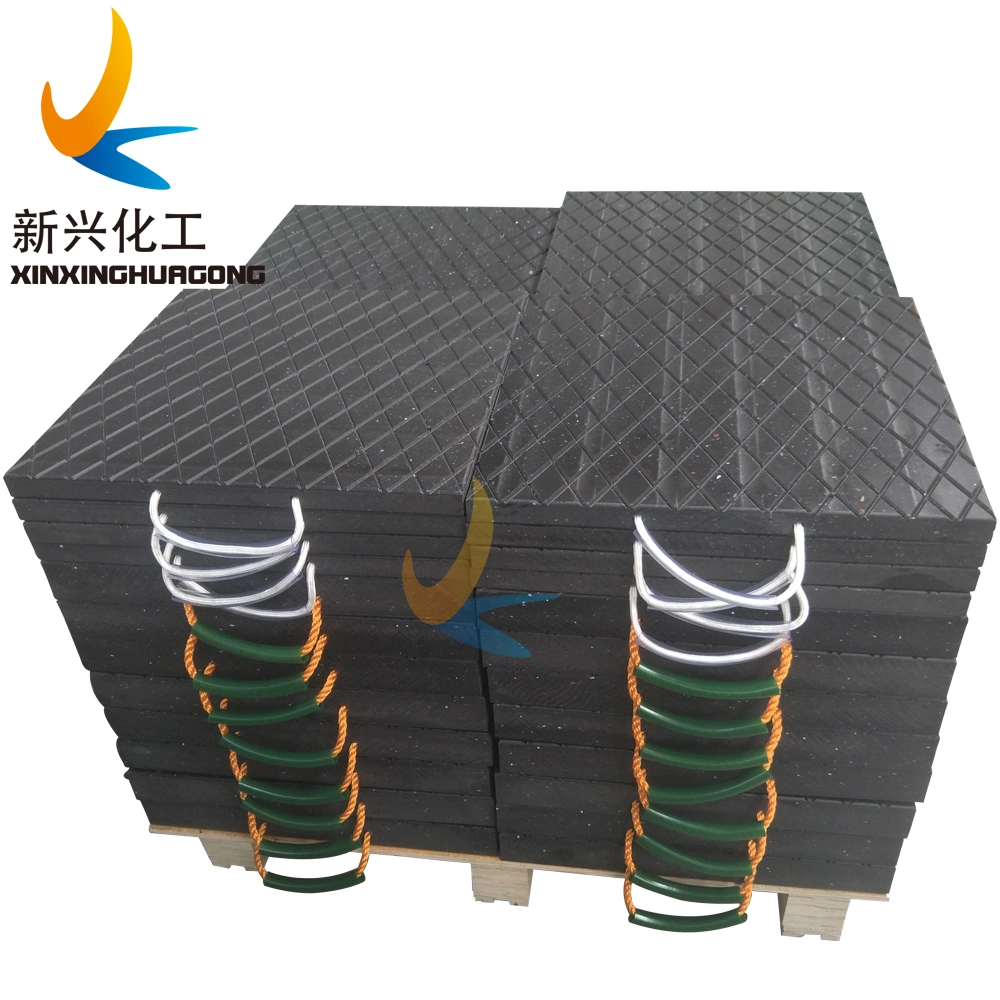 Our pads are widely used by operators of cranes and powered access platforms, plant hire companies as well as knuckle boom crane installers. Other sectors where we have satisfied customers include emergency services, events management, facilities management, telecommunications, temporary buildings, utilities contractors, and vehicle recovery firms.
We offer a comprehensive range of products for these applications, with vertical load bearing capacities from 5 to 300 tons, and prices to suit all budgets.
Guaranteed Unbreakable
- Made in the China
- Leading time within 15 days
Here, any size and color of Crane Outrigger Pad are available with us.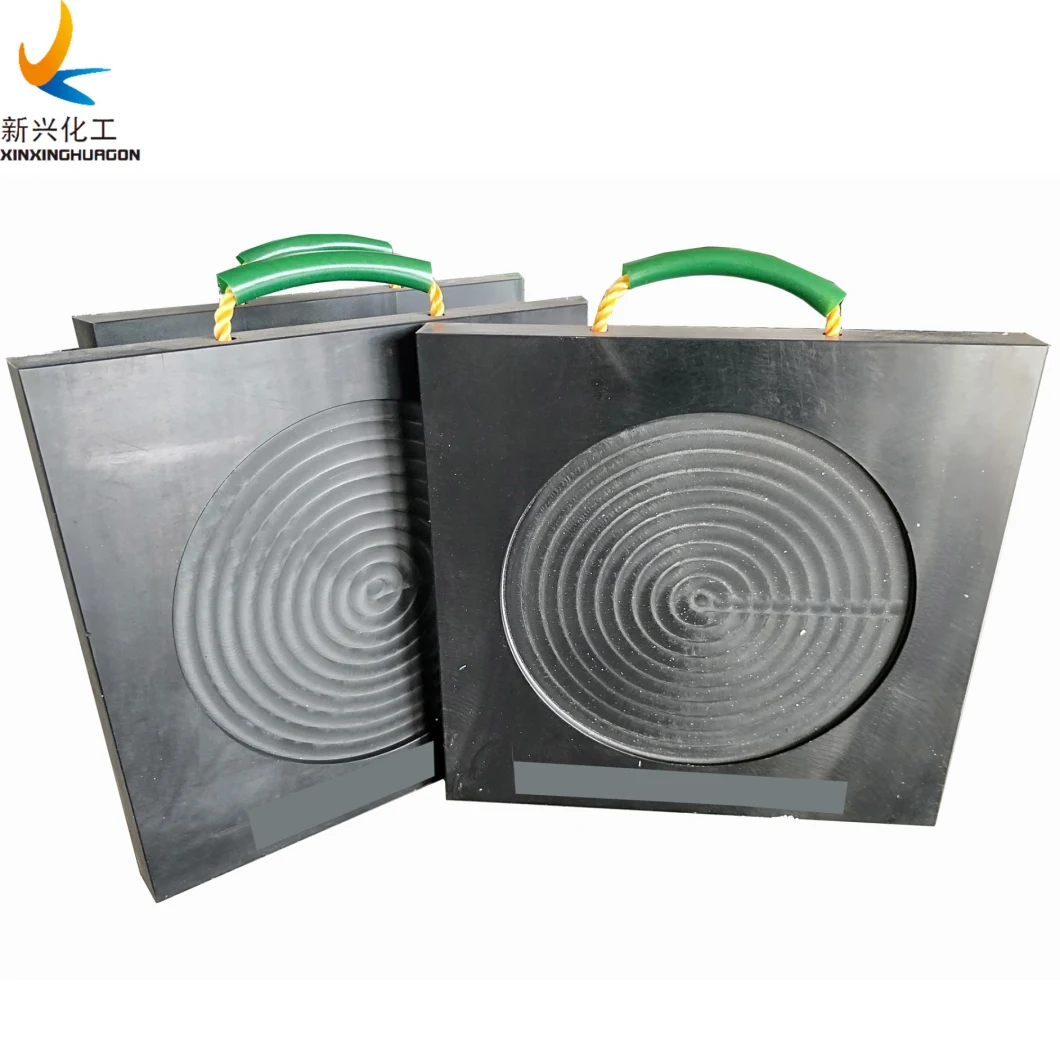 Crane outrigger pads, UHMWPE crane mats, stabilizer lift tool for heavy equipmet
KEYWORDS
Crane outrigger pads, crane pads, stabilizer plates, spreader plates, outrigger pads, multi-mat systems, motorhome and caravan pads, bespoke outrigger pads, custom design outrigger pads, crane outrigger pads, recessed pads, anti slip HDPE pad, anti-impact plastic outrigger pad, UHMW, HDPE block pad, Crane leg support pad, stabilizer foot pad, engineered outrigger pads, cribbing blocks
Quick Details
Place of Origin:
Shandong, China (Mainland)
Brand Name:
XINXING
Model Number:
XPAD02
Material:
PE
Thickness:
10-300mm
Size:
upon your requirement
Certification:
ISO 9001:2008
Molecular weight:
0.5 million to 9 million
Withstands loads:
above 20 MPA
Withstand compressive load:
450T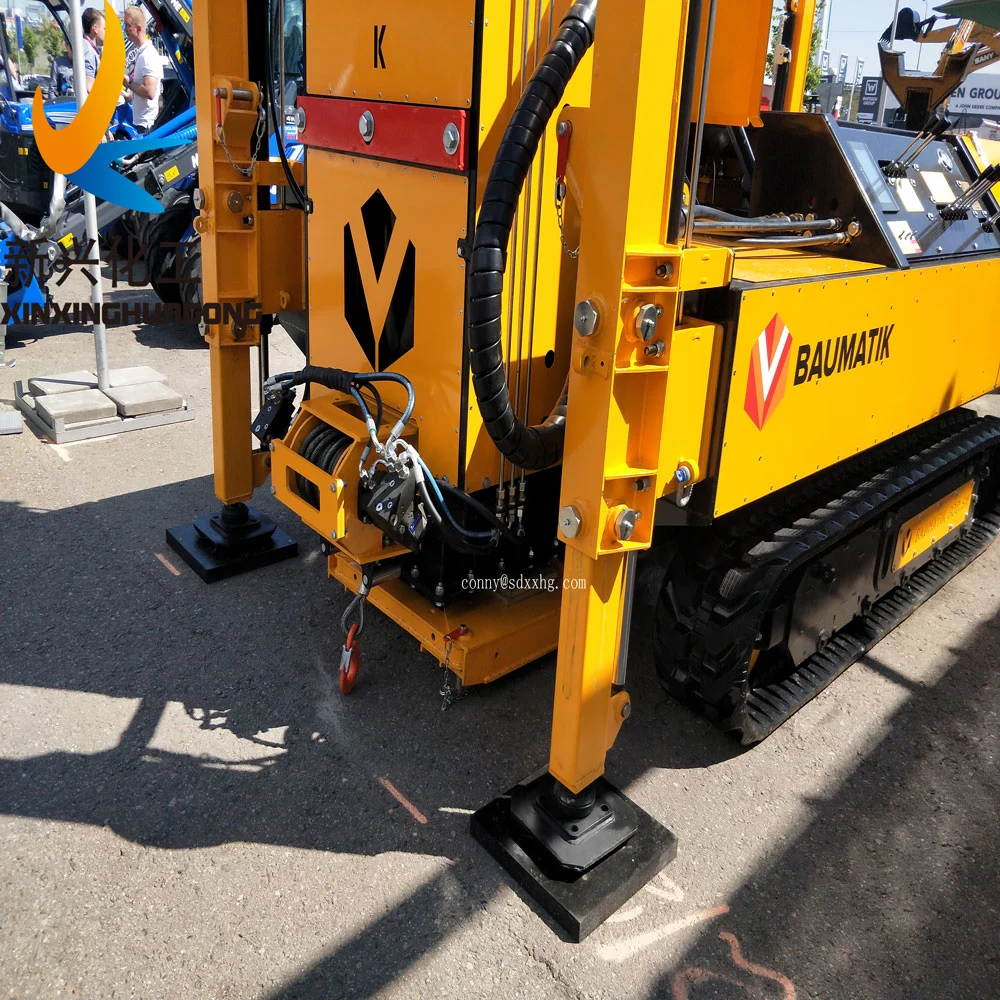 Crane outrigger pads, UHMWPE crane mats, stabilizer lift tool for heavy equipmet
ADVANTAGES
On soft ground these pads help prevent the stabilizers sinking into the soil, which will prevent the equipment from tipping.
Made from high performance polyethylene, our pads won't splinter or corrode and have a very high resistance to vertical pressure.
Coupled with the fact that it is waterproof, this significantly extends the products' working lives compared to pads made of wood or metal.
The material also cleverly adapts to the contours of uneven terrain - but will spring back to its original shape after use.
Ultra High Molecular Polyethylene, which makes them more strong and have an extra Long Life.
Built for extreme environments
Do not lose impact strength over time
Corrosion and chemical resistant
Super compression strength
No bad smell and non-toxic
Non conductive
do not absorb moisture and will not swell up over time due to exposure outdoors;
do not lose their impact strength over time;
are flexible, so they will bend but not break under extreme loads;
are easy to clean due to their low friction surface;
resistant to chemical;
safer to use in the field compared to other wood based pads;
light weight, 1/7 the weight of steel;
withstands loads up to above 20 MPA;
retains its physical properties to -80ºC;
high impact & wear resistance;
can withstand over 450Tons of compressive load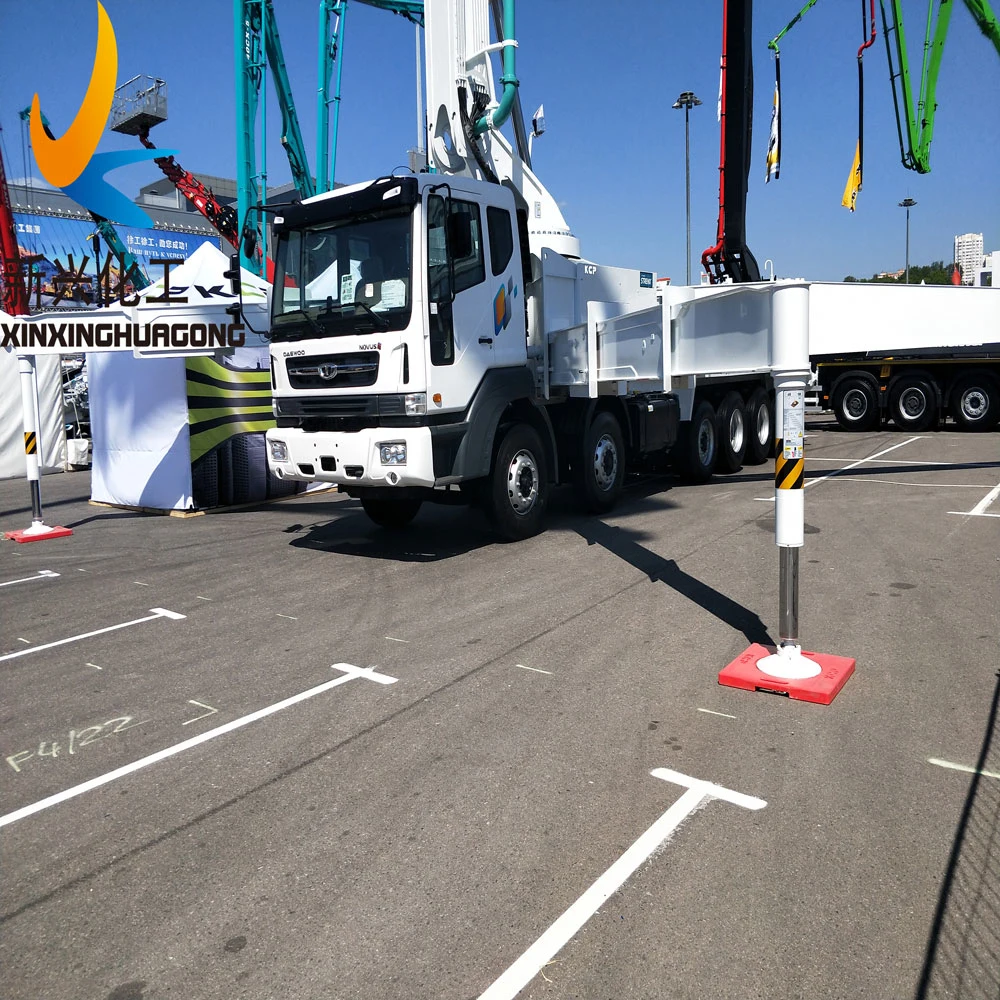 APPLICATIONS
Spreader plates for access platforms and mobile plant such as concrete pumps
Crane mats for mobile cranes
Jack pads for caravans and motorhomes
Spreader plates for mobile exhibition units
Bespoke solutions for industrial applications.
put under the support-leg Truck Crane, Crawler Crane, Rough Crane, Boom Pump, Concrete Pump, Tree Trimmer,
can use on Any type of Aerial Equipment, to make the machine more stable and working environment more safe.
Vehicle lining board
Self erecting tower cranes,
Crawler cranes,
Aerial work platforms,
Truck mounted cranes,
Mobile crushing equipment,
Cherry pickers/boom lifts,
Fire and utilities trucks,
Knuckle boom crane installers,
Vehicle mounted platforms,
Concrete pumps.
Digger derricks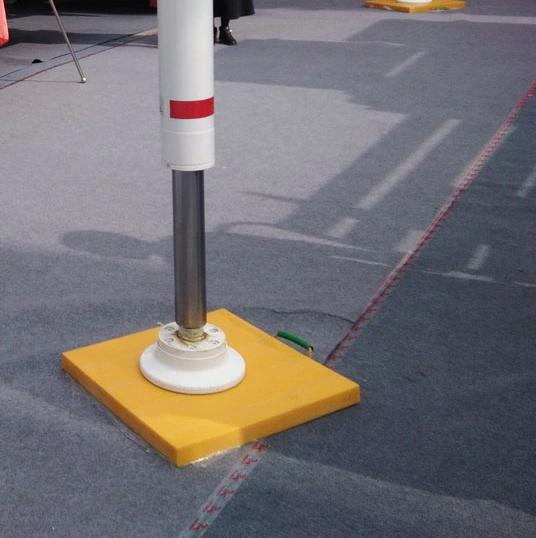 Crane outrigger pads, UHMWPE crane mats, stabilizer lift tool for heavy equipmet
Different surface;
Smooth Surface
B Circle in Middle
Carved diamond pattern
According to Custom, such as:LOGO
Different types of handles
* nylon rope and rubber sleeve
* with hole holder on top/ side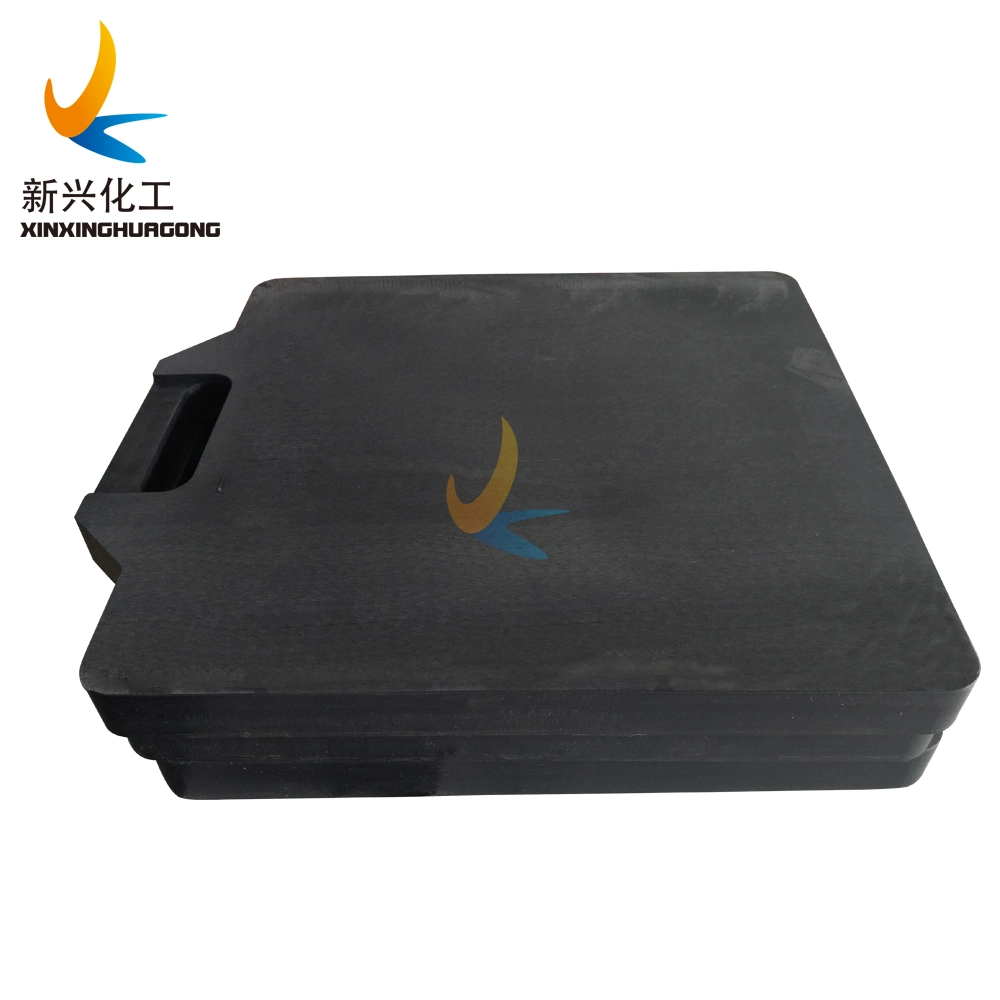 Different shapes
Square
round
rectangle
customized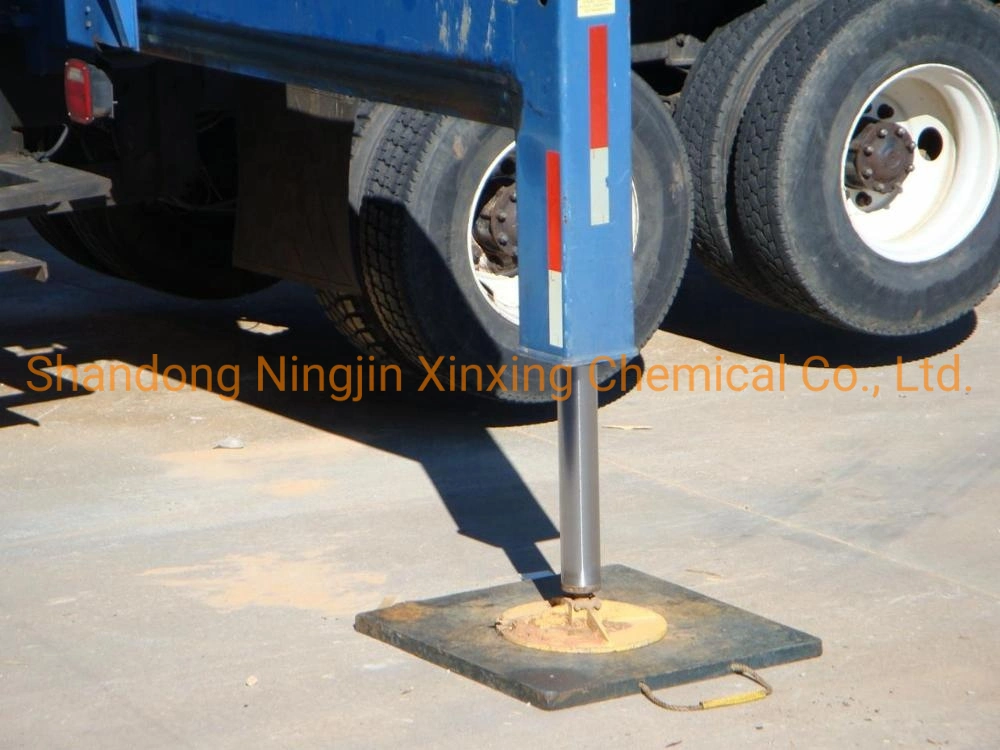 Crane outrigger pads Data sheet
| | | | | | |
| --- | --- | --- | --- | --- | --- |
| Thickness()(inch) | Pad size()(inch) | Part Number() | 45 o Load()(ton) | Vertical Load() | PadWeight() |
| 1" Square | 18X18 | X1T1818 | 14 tonnes | 25 tonnes | 5.00kgs |
| 1" Rectangle | 20X24 | X1T2024 | 16 tons | 27tons | 7.63kgs |
| 1"Square | 24X24 | X1T2424 | 16 tonnes | 24 tonnes | 9.15kgs |
| 1"Square | 30X30 | X1T3030 | 18 tonnes | 36 tonnes | 14.3kgs |
| 1"Square | 36X36 | X1T3636 | 19 tonnes | 42 tonnes | 20.6kgs |
| 1"Square | 48X48 | X1T4848 | 22.5 tonnes | 59 tonnes | 36.62kgs |
| 1"Round | 30"Dia | X1TR30 | 12 tonnes | 28 tonnes | 11.23kgs |
| 1"Round | 36"Dia | X1TR36 | 15 tonnes | 32 tonnes | 16.16kgs |
| 1"Round | 48"Dia | X1TR48 | 18 tonnes | 45 tonnes | 28.75kgs |
| 1-1/2" Square | 18X18 | X1.5T1818 | 14 tonnes | 25 tonnes | 7.73kgs |
| 1-1/2" Square | 24X24 | X1.5T2024 | 16 tonnes | 27 tonnes | 13.73kgs |
| 1-1/2" Square | 30X30 | X1.5T3030 | 19 tonnes | 37 tonnes | 21.46kgs |
| 1-1/2" Square | 36X36 | X1.5T3636 | 20 tonnes | 43 tonnes | 31.00kgs |
| 1-1/2" Square | 48X48 | X1.5T4848 | 23 tonnes | 59 tonnes | 55.00kgs |
| 1-1/2" Round | 30"Dia | X1.5TR30 | 14 tonnes | 28 tonnes | 16.85kgs |
| 1-1/2" Round | 36"Dia | X1.5TR36 | 15 tonnes | 32 tonnes | 24.24kgs |
| 1-1/2" Round | 48"Dia | X1.5TR48 | 18 tonnes | 45 tonnes | 43.13kgs |
| 2"Square | 18X18 | X2T1818 | 14 tonnes | 26 tonnes | 10.30kgs |
| 2"Rectangle | 20X24 | X2T2024 | 18 tonnes | 28 tonnes | 15.26kgs |
| 2"Square | 24X24 | X2T2424 | 18 tonnes | 28 tons | 18.31kgs |
| 2"Square | 30X30 | X2T3030 | 19.5 tonnes | 38tonnes | 28.62kgs |
| 2"Square | 36X36 | X2T3636 | 20 tonnes | 44 tonnes | 41.20kgs |
| 2"Square | 48X48 | X2T4848 | 25 tonnes | 63 tonnes | 73.25kgs |
| 2"Round | 30"Dia | X2TR30 | 15 tonnes | 30 tonnes | 22.47kgs |
| 2"Round | 36"Dia | X2TR36 | 16 tonnes | 32 tonnes | 32.33kgs |
| 2"Round | 48"Dia | X2TR48 | 19 tonnes | 45 tonnes | 57.51kgs |
| 2 -1/2" Square | 24X24 | X2.5T2424 | 17.5 tonnes | 28 tonnes | 22.89kgs |
| 2 -1/2" Square | 30X30 | X2.5T3030 | 19 tonnes | 39 tonnes | 35.76kgs |
| 2 -1/2" Square | 36X36 | X2.5T3636 | 20 tonnes | 45 tonnes | 51.50kgs |
| 2 -1/2" Square | 48X48 | X2.5T4848 | 24 tonnes | 60 tonnes | 91.56kgs |
| 2 -1/2" Round | 30"Dia | X2.5TR30 | 15 tonnes | 29 tonnes | 28.09kgs |
| 2 -1/2" Round | 36"Dia | X2.5TR36 | 15.3 tonnes | 33 tonnes | 40.41kgs |
| 2 -1/2" Round | 48"Dia | X2.5TR48 | 19 tonnes | 46 tonnes | 71.88kgs |
| 3"Square | 24X24 | X3T2424 | 18 tonnes | 29 tonnes | 27.47kgs |
| 3"Square | 30X30 | X3T3030 | 20 tonnes | 40 tonnes | 42.92kgs |
| 3"Square | 36X36 | X3T3636 | 22 tonnes | 47 tonnes | 61.80kgs |
| 3"Square | 48X48 | X3T4848 | 26 tonnes | 66 tonnes | 109.87kgs |
| 3"Round | 30"Dia | X3TR30 | 15 tonnes | 30 tonnes | 33.70 kgs |
| 3"Round | 36"Dia | X3TR36 | 16 tonnes | 36 tonnes | 48.49kgs |
| 3"Round | 48"Dia | X3TR48 | 20 tonnes | 51 tonnes | 86.26kgs |
Related Products:
Event mats temporary road mats grass protection mats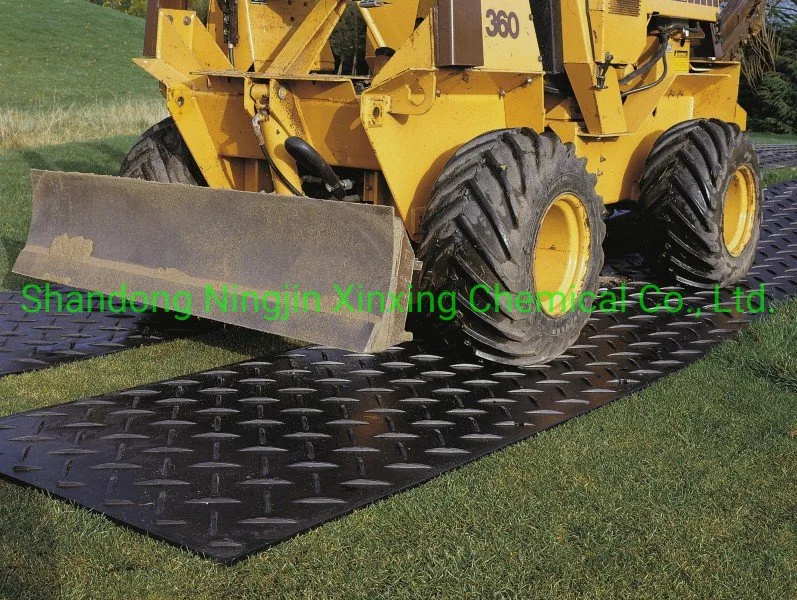 Construction ground mat heavy duty ground mats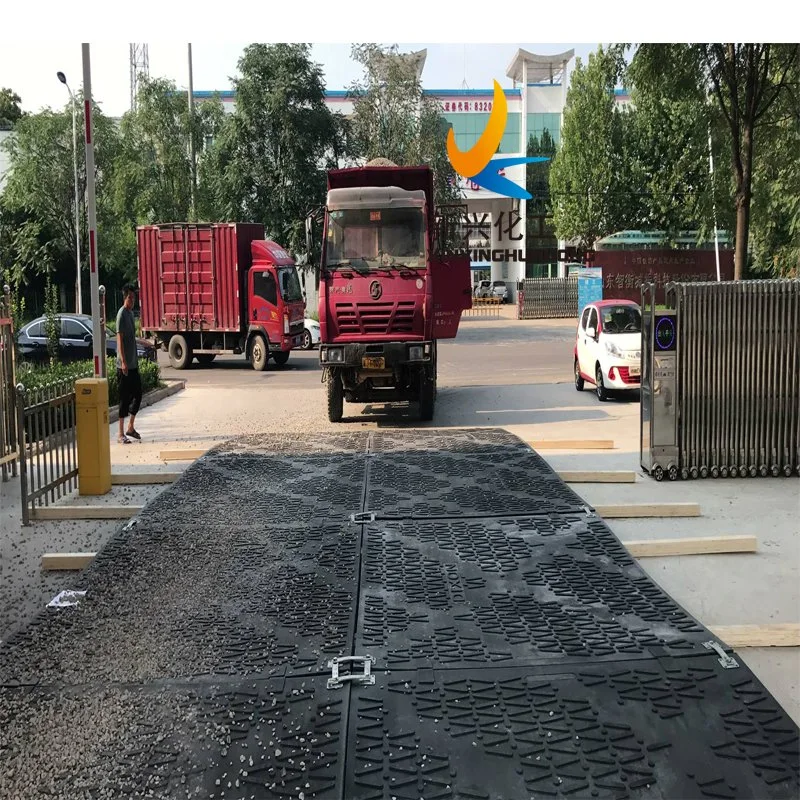 Synthetic ice skating flooring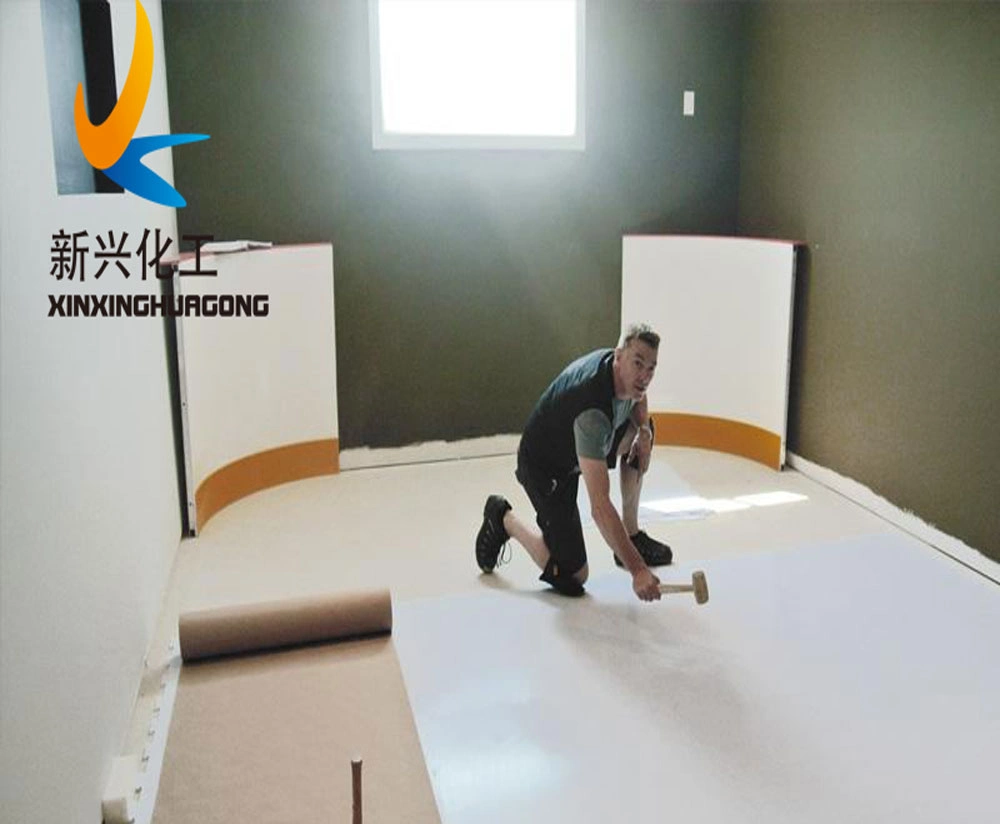 fender facing pads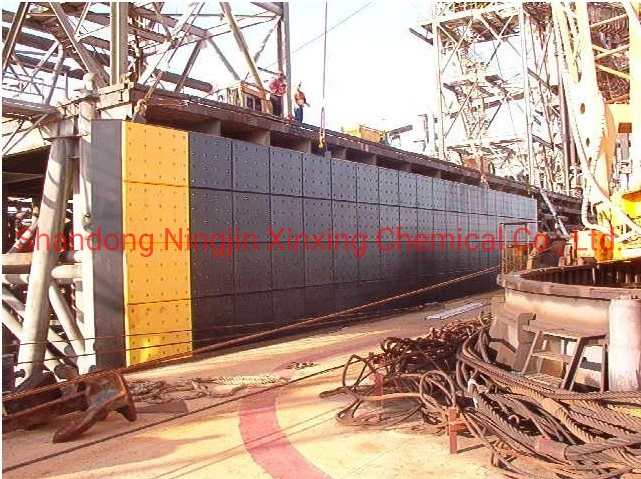 Contact information: